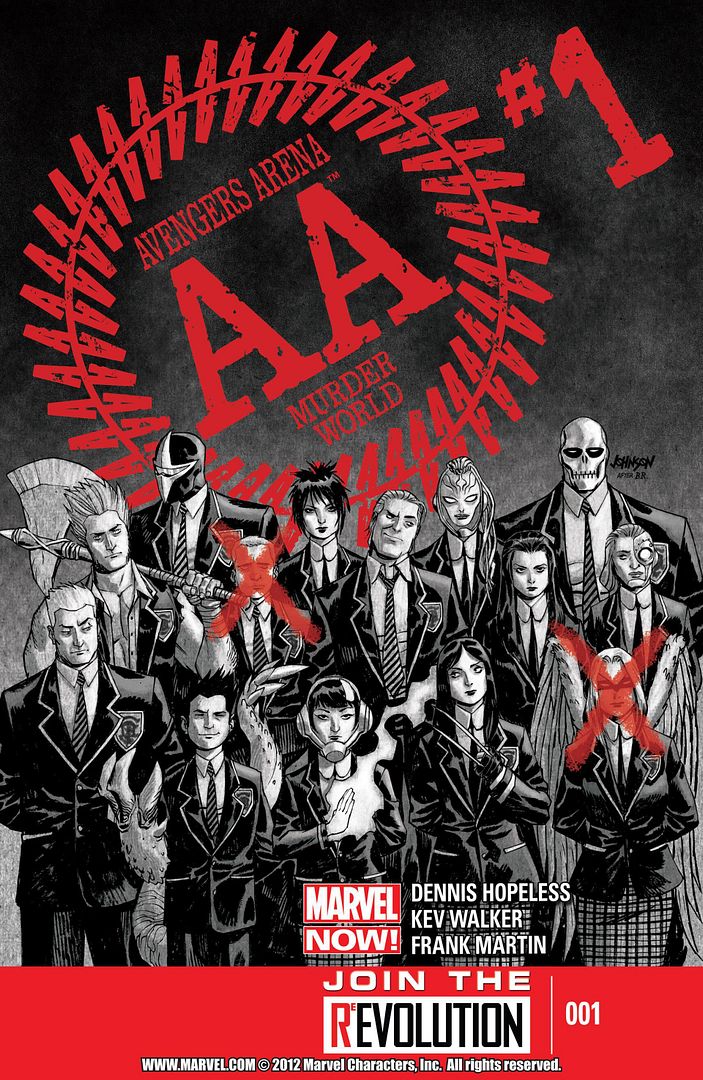 Publication Dates:...2013 - 2014
Issues:..............01 - 18
Language:............English
Size:................519 MB
Format:..............CBR
RLs:.................Zone|Empire
Trapped on an isolated island, 16 superhuman young adults (including cult faves like members of the Runaways, The Avengers Academy and Darkhawk) are given a chilling ultimatum by their demented captor: Fight or die…only one will walk out alive! Thus begins a primal battle that will test the skills, stamina and morals of each combatant. Welcome to Murder World, where the secrets are plenty, alliances are fleeting, and the key to victory might be rewriting the rules of the game. Who will survive? The rising star team of Dennis Hopeless (X-MEN: SEASON ONE) and Kev Walker (THUNDERBOLTS) dare you to tune in to your new favorite comic NOW!
Note: The original cover is a homage to the movie poster of Battle Royale.
DOWNLOAD

ddl.to, rapidgator.net