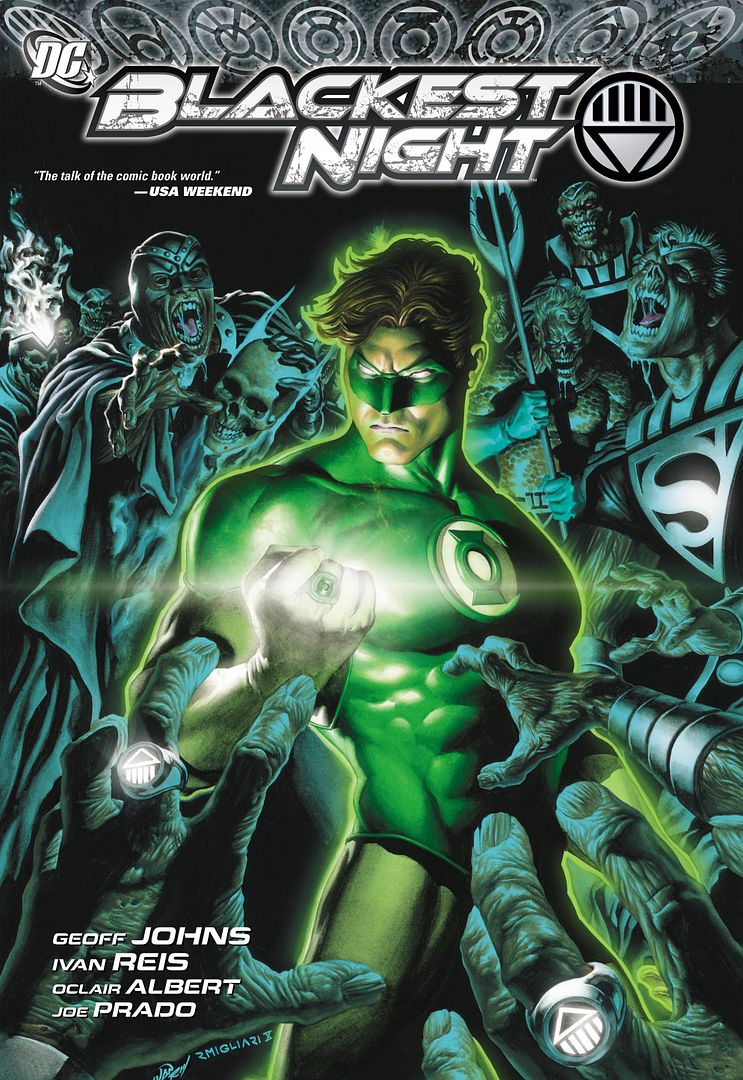 Publication Dates:...2010
Issues:..............01
Language:............English
Size:................431 MB
Format:..............CBR
RLs:.................Empire
All the war between the different Corps rages on, the prophecy of the Blackest Night descends in this hardcover collecting the best-selling BLACKEST NIGHT #0-8. Now, Hal Jordan and the Green Lantern Corps lead DC's champions into battle to save the universe from an army of Black Lanterns made up of the DCU's deceased heroes and villains!
Across thousands of worlds, the dead have risen. These Black Lanterns, heroes and villains recruited from beyond the grave, have one purpose: extinguish all light — and life — in the universe.
Hal Jordan has overcome death once before. As the greatest Green Lantern to ever wield the emerald ring, it is Hal's unquestioned duty to lead the living against this overwhelming army of the dead.
While Blackest Night consumes Earth's heroes, the seven corps empowered by the emotional spectrum must end their war against each other — to bear witness to the end of all creation.
Each of these wildly different corps — helped by rage, avarice, fear, will, hope, compassion and love — must unite against the Black Lanterns, but only those whose light shines the brightest can lift the shadows cast by Black Hand and his followers.
As Earth becomes the ultimate battleground between the living and the dead, there is only one certainty.
No one escapes death. Ever.
DOWNLOAD

ddl.to, rapidgator.net